B2B Content Recycling—Getting More Bang for Your Buck!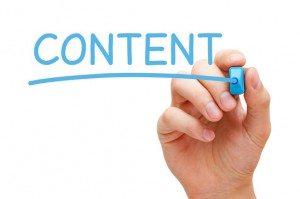 Most B2B site owners and marketers understand that their content is what separates them from their competitors; great content earns links, build their reputation, connects them with their target audience, pull in leads and more. But writing a great piece of B2B content that does all that is hard, there is no doubt about that. And writing great B2B content over and over and over again can sometimes feel impossible! Producing enough content is the 2nd most cited problem among B2B marketers when it comes to content creation, but it doesn't have to be as hard as we are making it. Most B2B companies are sitting on a treasure trove of content that can be recycled, reused, and reconstructed to fit new platforms. You don't need to reinvent the wheel every time you sit down to write!
If you're a one-man or small marketing team the entire content creation and promotion process rests in your hands. Let's say you wanted to create more content for your business blog but didn't have the budget to hire a full-time writer. It's not as if there are suddenly more hours in a day that you can spend writing so what's a B2B marketer to do? Content recycling, that's what!
White Papers
Take a look at some of your old white papers you've used for lead generation. Provided the information in those white papers is still relevant it can be sliced and diced into 3, 4, 5, or even more individual blog posts. For instance, if I had in-depth white paper about content marketing I could break that up into posts about coming up with topics, editing and proofreading, content promotion, creating an editorial calendar, and more. You can even use those new blog posts to promote your old white paper by adding a link to the download page saying something like, "Want to learn more? Download our XYZ white paper here!"
Presentations
That Content Marketing Institute statistic I quoted above is the perfect example of how a B2B marketer could turn a presentation into a blog post and recycle the information from one platform to the next. Each slide in your presentation, in theory, could stand on its own as the foundation for great and insightful blog post. A 25 slide presentation could easily transform into 10-15 blog posts if you needed it to.
If you recorded your presentation at one point you can also turn that into a series of video blog posts! Even the most basic video editing software can slice and dice a video file into 5 minute shorts that can then be posted to YouTube (and other video sharing sites) and then embedded on your blog. Just write up a short introductory paragraph explaining the video so the search engines have text content to work from.
The next time your CEO or Director of Marketing goes to speak at an industry event be sure to tag along with a camera and record their presentation so you have more content to use down the road.
Outdated Blog Posts
Until a few weeks ago using keyword as anchor text was still okay according to the Google Webmaster Tools, and most of the SEO industry, provided you relied more heavily on branded anchor text and used a wide variety of keywords so your link building looked as natural as possible. That all changed when Google updated their Link Schemes page to say that "Links with optimized anchor text in articles or press releases distributed on other sites" were now considered unnatural. This means there is a lot of content floating around out there that still talks about how to use keyword as anchor text so why not go back, edited that outdated information, and re-promote it as something new? It's a great way to ensure that all the content associated with your name is up-to-date and still useful to your readers. It's hard to ensure that every blog post you write is evergreen so why not do a content audit and see what old content you have kicking around that can be updated, refreshed, or rewritten to be useful again.
The thing to remember about B2B content marketing is that you don't have to reinvent the wheel every time you sit down to write. It's very hard to come up with ground-breaking, earth-shattering, industry-evolving insights every single day…but that doesn't mean what you have to say isn't useful to someone in your target audience. Use content you're already sitting on, repurpose it to fit new platforms, and get more value for your time!
About the Author
Nick Stamoulis is the President of Boston SEO agency Brick Marketing. With over 13 years of industry experience, Nick Stamoulis shares his SEO knowledge by writing in the Brick Marketing Blog and publishing the Brick Marketing SEO Newsletter, read by over 120,000 opt-in subscribers.