How to Connect with Your Target Audience?
How Else Can You Connect with Your Target Audience?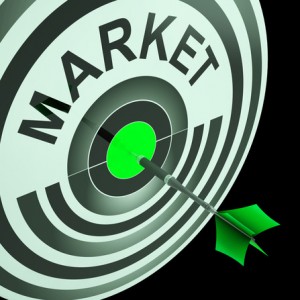 Depending on your niche, there may come a day when you've almost exhausted the search volume of your top keywords. For instance, if your most important keyword has a monthly search volume of 2,400 and your website is pulling 1,800 visitors a month to your site for that keyword chances are you're ranking in the top of the SERPs and there is very little room to grow. That's actually a great problem to have because it means your SEO program is working perfectly! Plenty of site owners would happily trade their SEO problems for yours, but when you are trying to expand your organic search presence and grow your business what is a site owner to do?
They key is to find new ways and new verticals in which you can connect with your target audience. SEO expert Marios Alexandrou points out;
The challenge is finding keyword targets that represent opportunities to get in front of people earlier in the sales cycle ideally before they're exposed to competing brands. For example, people that are looking for a new home may end up needing storage, but they don't know it yet so your site could be the one that helps with tips on staging their current home. Another example would be expectant mothers that don't need diapers just yet, but will soon enough so why not be the diaper-selling brand that gets in front of them during their pregnancy?
For instance, imagine you owned a local pet store. Obviously your core contingent of customers are people that already own pets—dogs, cats, birds, hamsters, etc. So how could you go about introducing your store to non-pet owners that could potentially become your customers? How can you connect with your target audience when they don't realize they needs your services/products? A simple way to start would be to create some content geared towards educating those who are thinking about getting a new pet. For example, a blog post entitled "Ten Unexpected Costs that Come with a New Puppy" could capture the attention of someone looking to become a dog-owner for the first time. Do they realize how much a trip to the vet will cost? What are the differences in cost between rescuing a dog from a shelter and buying one from a pet store? Do they know how much a dog training class costs (or even why they would need a professional training course?) These are things that a person who has never owned a dog before might not immediately realize they need to do, but once they take that puppy home it becomes a critical concern. You have the opportunity to solve a customer's problems BEFORE they become a problem.
Obviously site owners want to connect with customers that are more ready to buy because the conversion rate is much higher. The further along someone is in the buying cycle when they find your brand the less work it takes to turn that visitor to a paying customer. But even though they may not be "worth" as much right now, searchers that have the potential to become your customers down the road cannot be discounted or ignored. People that are just entering the research phase of the buying cycle represent a unique opportunity for brand because you have the chance to connect with them before they get on your competition's radar. By positioning your brand as a resource to people before they even realize they need your help you are giving your brand more time to interact with those searchers.
It's important to dominate your own niche, but when things feel like they are slowing down it's time to branch out into relevant verticals in order to connect with new potential customers before they even realize they need you.
About the Author
Nick Stamoulis is the President of Boston SEO agency Brick Marketing. With over 13 years of industry experience, Nick Stamoulis shares his SEO knowledge by writing in the Brick Marketing Blog and publishing the Brick Marketing SEO Newsletter, read by over 120,000 opt-in subscribers.