How To Choose An SEO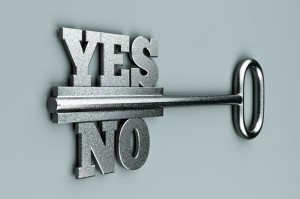 The following articles will assist consumers that aren't knowledgeable of what a search engine optimization consultant or marketer does or what to expect from an SEO/webmaster or website promotion service. The original articles were written between 2000 and 2003. Many of the original links to member and other pages have moved or were expunged.
Although the info is a little dated, understand that it was written knowing that algorithms change frequently. However, because this was written to reflect that there were about to occur a major shift from on-page to off page analysis i.e. link analysis at the time of writing, the present document has been slanted towards a shift to measuring "buzz" and activity on the many social network sites.
Changes to the FAQ will be in blockquotes
and italicized font anything bolded is the key point.
It's our hope that by using this FAQ, we can illustrate the success of our member standards. To date only 6 members have been removed, 2 for "questionable business practices"; 3 for plagiarism, oddly only one was offshore and TrafficPower.
At the time of this writing (January/2011) all major Search Engines had added Realtime/Social and Blended/Universal Search. Personalization is influencing the Google SERPs with more location targeting and authorship the most notiecable.
How content is discovered is changing and will only increase the need for webmasters and marketers to change the way websites are promoted. Facebook has emerged as a major force; YouTube, a video search and Social sharing site, is the second most popular search site; blogging, including micro blogging (Twitter and similar Social Networks), have all changed the way content is published and shared/distributed.
All Below Written by Terry Van Horne, AKA Webmaster T, a founding member of SeoPros.org
Find a Search Engine Optimization Consultant: outlines using search engines and other resources to find an SEO Consultant and perform due diligence.
Search Engine Optimization required skills: outlines the skills required by a search engine optimization consultant. Useful in judging their suitability for a project.
What you should expect from your search engine marketer: it is a given that top positions are expected. This FAQ informs you of what you should really expect in addition to top positions from a search engine marketer and why.
Search engine optimization and Submission services to avoid: There are many services to avoid. We explain these services and why they are best avoided.
Why shouldn't I just do this myself?: Good question! Many do try, few succeed. We explain why and how in the long run, this could be more costly than hiring a professional search engine optimization company.
Related Resources
http://www.google.com/webmasters/seo.html: For another take on SEO services to avoid checkout this article on Google!
Seo Pros Resource Page: Alan Perkins has published a number of papers on spam and 'Best Practices' which should be a "must read" for professionals and people looking to use SEO services. In addition to Alan's reference there are links to many Forums, search engine and organizations a consumer can use to perform their due diligence.
About the Author and these Articles & FAQ's
Written by Terry Van Horne, AKA Webmaster T, a founding member of the organization. T has been an active member of the SEO community since 1995, writing optimization and submission articles on TsWorldofdesign and advocating "best practices" primarily in I-search later becoming SearchReturn, an SEO discussion group.
Terry is currently providing SEO, SEM and social marketing services to his clients. At the time the above guideline was written, T's web development and marketing company was not providing optimization services so Terry was in the unique position of having no vested interest in the information provided. His intention was for the articles to provide information that consumers of search engine optimization and marketing services could use to understand:
what should be done
how it should be done
what they should realistically expect and why.