SEO Pros Free Advisor Service
SEO Pros Advocacy Starts with Your Personal SEO Advisor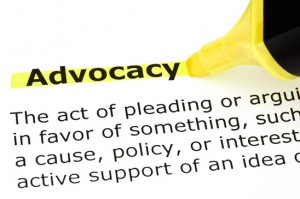 Lets face it, many of the people who complain about their experiences with SEO's did not do a good job of vetting the search engine consultant they chose. SEO Pros is a strong believer that consumer advocacy is way past due for a maturing marketing industry like search engine optimization. Our members believe that consumers should not be expected to learn enough to ask both the right questions and know that they got the right answers.
Your free SEO Pros advisor will help you through steps to hiring services that best meet your needs. To do so your advisor will take the time to check your Google analytics account to ascertain if there are any algorithmic penalties (Panda, Penguin etal) . The next task is a quick SEO Technical Audit where they will look at your site to make sure that it is easily indexed and ready to be promoted in Search Engines. Your SEO advisor will review your current keyword research to be sure the best keywords for your business have been optimized. Links are a factor so the advisor will review your link profile and ascertain what kind of link services you require.
The next order of business for you and your SEO Pros advisor will be to help you take the information and help you fill out the RFPgenerator forms to build a proposal for distribution to SEO Pros professional consultants, agencies and members. SEO Pros advisors will not be able to help you distribute your RFP outside of the SEO Pros Directory. Your advisor will also only provide you with risk ratings for SEO techniques suggested by the Organization's Technique Rating service used to vet submissions to the Directory.
Once the RFP is generated your advisor will continue to answer questions about the process information given to you about services and the techniques that used by the different services. Your SEO advisor can not provide recommendations of consultants or agencies or provide any recommendations of companies or consultants for services you require.
CaSEM's Paid SEO Recommendation Service
CaSEM Technologies manages and maintains the SEO Pros Directory and RFPgenerator in addition to providing a paid recommendation service to:
provide Social Media evaluations and analysis
screen proposals to be sure they meet your needs and criteria saving you valuable time
provide a more extensive SEO Technical Audit, keyword research and link profile analysis
provide 3 or more recommendations for services then advises during the vetting process
distribute the RFP to qualified SEO outside of the SEO Pros Directory if there are not enough responses from members
be more proactive in the SEO review process by providing some questions and answers for Firms that are being reviewed
Understanding proposed services and the volume of proposals can be time consuming and problematic. CaSEM Technologies reviews all proposals and assist in writing the RFP. After reviewing the proposals CaSEM will provide a list of suitable candidates which meet the services and criteria you chose in the interview after our site evaluation.
These services are provided by members with many years of experience in evaluating a site's readiness and service needs. They provide these services at prices far below market value because they want to provide a solution to the problems consumers face when hiring an SEO. So instead of prices from $1,000 to $5000 the fee is only $299. To take advantage of this service start your RFP now and include the paid recommendations option.