SEO Pros Mandate & Philosophy
The SEO Pros Not-For-Profit Organization — It All Started With A Small but Serious Problem…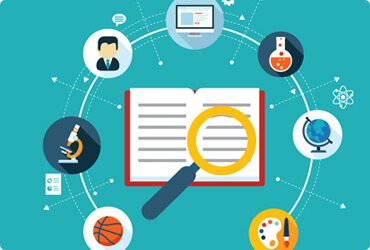 There has been for quite some time the belief that consumers should do due diligence, however, the problem with that is in order to do that it takes some level of SEO knowledge to do proper due diligence. The SEO Pros members believe this mindset has to change for SEO's to be seen as a credible profession.
Credible professions have standards of conduct and best practices so consumers of their services KNOW their rights and what they should expect from those Professionals
. SEO Pros Members don't think the "industry" will ever adopt standards of conduct and "best practices", but, as a community we will provide consumers with a community of Professionals that does have standards of conduct and best practices.
Our History
Check out timeline to see our history and how we got to be who we are today.

SEO Pros Adds Community Features
In the fall of 2020 the community began adding member features to a private community starting with adding the discussion forums, job board and ask the expert features along with a community message system.

The New SEO Pros is Launched!
In 2019 SEO Pros will be re-launched as a community rather than a NFP Organization. The reasons are many fold but it was a misunderstanding of the laws governing how NFP's can promote members (they can't promote or at least not in the way we were) and who can be compensated for services (like maintaining/hosting the site).

This Time Will Be Different!
In February of 2018 Terry again decided to give the Community a new face reverting back to programmed pages for the RFPgenerator and Directory with info pages and blog posts in WordPress.

Another Minor Tweak to the Content
Although the Google Quality updates were still not mentioned on the site the consensus was it was a little late and it was still not clear what the intent of the quality algorithms.

SEO Pros Gets Minor Tweak and WP CMS
In 2013 SEO Pros was moved from a Joomla to WordPress CMS and some minor tweaks made to the site.

SEO Pros Gets a Facelift and Soft Launch
In 2011 SEO Pros received a facelift and move from a programmed site to a CMS. The soft launch saw a few members of the SEO Training Dojo or one of it's Social Groups on LinkedIn, Facebook and later G+. Unfortunately we missed the infamous Panda Update by months.

SEO Pros is killed by NoFollow
In 2005 Google and other Search Engines announced the "nofollow" href element. By the end of 2006 SEO Pros membership fell to just a handful of SEO's who understood that our "Sponsored Ads" label is sufficient in indicating these were paid ads. We refused to nofollow links from the directory to the Member page and from their link to their site. We refused to nofollow these listing links because that would be saying we don't trust these sites which was contrary to the purposes of the directory and listings.

SEO Pros is Launched!
In April of 2003 SEO Pros is launched with an advertisement in I-Search. The site then was just a short description of what the goals of the Organization were and a form to join. Bob Gladstein joined Terry as webmaster of the sites' information pages while Terry completed the RFP generator and Directory. Terry and Bob also did all of the initial Member reviews and developed the process and policies for the reviews as they reviewed the member sites.