Social Media Metrics & Measurement
SEO Pros has announced that the next SEO Pros Helpline Hangout will be titled "Social Metrics and Measurement… Beyond the Obvious!" featuring Justin Parks, Marjorie Steele and Adele Triblier! The guests along with hosts Terry Van Horne, Steve Gerenscer and the usual "gang o' nutters" from the Dojo will discuss Social media metrics and measurement. The panel will discuss what metrics they monitor and which metrics they use to track success and other Social goodies.
Social Media influence is one one of the hardest metrics to get because the measurements by some programs such as Klout perport to be measuring influence when in fact they are really measuring reach!
Justin Parks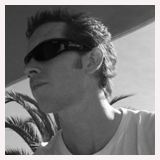 I originally hail from the North of Ireland where I grew up under a pretty unique situation known as "the troubles". Without dwelling on this and all things considered I really have nothing else to complain about from my childhood days…which makes a change as I tend to make up for it nowadays with the rather unsavoury ability to moan like a steam train hanging of the edge of a cliff as I work hard on becoming a grumpy old man.
Justin has extensive experience in the on line world having been involved in website design and creation putting businesses on line since 2001. Strategy implementation, project management, design, process, social media, seo, you name it he's done it. Justin is the star of SEOdojo Radio's the Regulators (Steve, Terry and David… just ridin' his coatatils!). Terry claims to have learned most of what he knows about Social Media from Justin … which explains a few things!
Marjorie Steele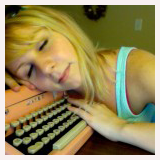 creativeonion is the business alias of Marjorie Steele, a poet/academian turned SEO copywriter turned digital creative. having cut her digital marketing teeth in the industrial manufacturing industry, Marjorie has since written for and provided seo & digital branding solutions to a host of industries and small businesses, from auto repair to urban development. a few of the hats she's worn are: copywriter, information architect, WordPress developer, SEO auditor, digital marketing specialist, social media manager, content marketer and digital branding consultant.
armed with a degree in creative writing, Marjorie works to put the art back into the science of seo and digital marketing through dynamic, holistic digital content strategies.
Adele Tiblier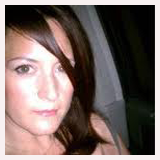 A self-proclaimed geek since my earliest years. Into computers since as long as I can remember. I lucked out in 1994 when I began working for a New Orleans based ISP (internet service provided – you know like AOL but local). Sitting on the end of T1 when others were dialing up at 56K if they were lucky, I got the chance to surf at lightning speed. My love of the Internet was instant and only grew with the each passing day. By digging into existing sites, I'd break them and reconfigure in order to teach myself HTML, then onto graphics programs as the space evolved. And search engines (there wasn't and isn't anything I couldn't find online). People took note.
I was recruited to serve as the Director of Internet Marketing for a nationwide online hotel booking site. I then moved on to moderate the Online Ads Discussion Board (a forum for those in the online marketing industry – back before social was called social). I have since used my online marketing and PR experience to shine a light on the New Orleans tech community as both a job and a passion. I am a founding member and on the Board for Net2NO, the co-founder/co-organizer for IgniteNOLA (which, in it's inaugural event attracted nearly 500 attendees), is the co-organizer for the annual SXSWNOLA pilgrimage to Austin for SXSW Interactive. I'm Google AdWords Certified and recently added Google Certified Small Business Trainer to the list.