Technical SEO Google Hangout
On June 24th SEO Pros announced that on Wednesday June 26th at 1 PM EST will be "Technical SEO: Tips and Best Practices" Eric Wu, Matt Storms and David Harry as guests on the orgs next Hangout! This hangout will have the usual hosts Terry Van Horne and Steve Gerencser along with members of SEO Pros and The SEO Training Dojo filling the rest of the seats!
"Technical SEO: Tips and Best Practices" will cover Technical Audits; Some Technical SEO Basics for architecture and navigation; website monitoring; basics of canonicals; structured data basics; Algorithmic update impacts; basics of Webmaster Tools; site speed basics and the age old "is Technical SEOs certifiable?" and more. Folks with this lineup it's bound to be full of nuggets of wisdom and knowledge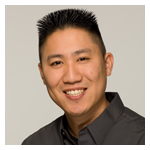 Eric Wu
VP of SEO & Social at SpinMedia & search enthusiast (SEO, SEM, IR, NLP) + an amateur researcher and wannabe coder (ruby, python, "new hotness" language of the month) who enjoys probabilities, statistics, and anything that has a sigma (?) in it.
David Harry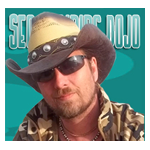 Hi there my name is Dave and I am, an algoholic. Seriously, do I have to write ANOTHER freakin profile? Sigh. Ok, well, I am the fella behind the SEO Training Dojo, avid search industry writer and lover of all things geeky in the world of SEO.
My background was originally in the web design world circa 1998. Back around 2002 the journey migrated into SEO and ultimately a serious obsession with how IR peeps do what they do. Over the years I have written on my blog, the Fire Horse Trail, Search Engine Land, Search Engine Journal, Web Pro News and many other locales.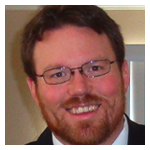 Matt Storms
I know a lot about SEO, but the more you learn the more you realize you do not know. I always check the Google Webmaster Guidelines first when setting up a site and it should be re-read every month. It only takes a little bit of time to refresh yourself on the topics. Technical SEO & SEM, I dream about it, I live it. I also dabble in graphic design with social media on the side. MattStorms.com