Link Audits & Forensic SEO Google Hangout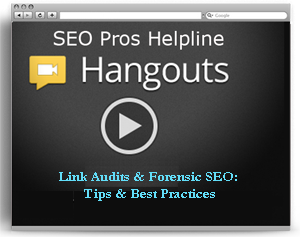 Today SEO Pros announced a hangout at 1 PM EST "Link Audits & Forensic SEO: Tips and Best Practices" with Dixon Jones of Majestic SEO and David Harry as guests! This hangout will be hosted by Terry Van Horne along with members of SEO Pros and The SEO Training Dojo filling the rest of the seats!
The hangout will cover Link Audits and Forensic SEO; Some Forensic SEO Basics for identifying problems; link profile analysis; link audits; Majestic SEO's new Site Explorer and other features; Algorithmic update impacts and more.
David Harry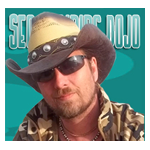 Hi there my name is Dave and I am, an algoholic. Seriously, do I have to write ANOTHER freakin profile? Sigh. Ok, well, I am the fella behind the SEO Training Dojo, avid search industry writer and lover of all things geeky in the world of SEO.
My background was originally in the web design world circa 1998. Back around 2002 the journey migrated into SEO and ultimately a serious obsession with how IR peeps do what they do. Over the years I have written on my blog, the Fire Horse Trail, Search Engine Land, Search Engine Journal, Web Pro News and many other locales.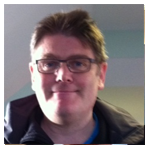 Dixon Jones
I am Dixon Jones, the Marketing Director of Majestic12 LTD, owners of a web based technology used by the world's leading SEOs to analyze how web pages on the internet connect between domains. It is the largest database of it's kind that can be analyzed publicly in this way, with well over a trillion back links indexed.
Dixon is also a founding director of Receptional – an Internet Marketing company and has a decade of experience marketing online, primarily above the line, building Receptional up from a start-up in my front room to a reasonable size. From near the start I did this with David to build a team of 15 Internet Marketing Consultants last time I counted and little sign of a slow down. The office has now become so tight that the landlord has agreed to build a considerable extension that would more than double our floor space. I don't think he wants us to leave.