Online PR, Press Release Distribution and SEO for News and Press Releases
On Wednesday August 7th SEO Pros will be hosting a Google+ hangout at 1 PM EST "News Optimization and Online PR" with Marshall Simmonds who is easily the most experienced SEO in the industry when it comes to News optimization having added the NYT paywall and consultation with a who's who of Newpapers!
This hangout will be hosted by Terry Van Horne along with Steve Gerencser and the usual attendees from the SEO Training Dojo and SEO Pros! The hangout will cover online PR, press release and news optimization, how to get coverage and more.
Marshall D. Simmonds
Founder and CEO, Define Media Group, Inc.
Marshall Simmonds is the Founder of Define Media Group, the enterprise SEO company specializing in enterprise search marketing and strategic audience development.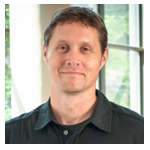 He's been involved in search since 1997, was the Chief Search Strategist for About.com from 1999-2011 and spent 2005-2010 overseeing all search strategy initiatives for the New York Times Company portfolio. Define Media Group started in 2005 and officially broke off from the NYTCo in January of 2011. Define works with many of the most influential brands and networks in the world.
Marshall was responsible for building About.com into the most successful content network on the Internet. Acquired in March, 2005 by The New York Times he was named chief search strategist and was responsible for strategic initiatives, maximizing traffic and search engine exposure for NYTimes.com, Boston.com, IHT.com and About.com. During his time at the NYT he grew search referrals to over 25% of total traffic.
As a leader in the search industry since 1997, Marshall has consulted with the biggest brands online including; The New York Times, Salesforce, The Boston Globe (Boston.com), New York Magazine, Gannett, USAToday, The Daily Caller, Business Insider, About.com, Wenner Media, Kohlberg Kravis Roberts (KKR), Hearst Digital Publications, Time Inc, AOL, Conde Nast, Daily Candy, Newsweek, Oprah.com, AARP, ConsumerSearch, TV Guide, ToysRUs, ESPN International, PCMag, NHL.com, Real Age, Madison Square Garden, National Geographic, Rainbow Media, Hewlett-Packard, CBS, The Canadian Broadcast Company, Readers Digest, Gawker Media, and many others.