Technical SEO for Shopping Carts and More!
When I decided to do this hangout I remembered the "Search Geeks Speaks" podcast and knew I had to get these 2 guests back again. On Wednesday August 21st SEO Pros will be hosting a Google+ hangout at 1 PM EST "Technical SEO for Ecommerce" with Hamlet Batista and Scott Polk both of whom are well known for their success with ecommerce sites!
This hangout will be hosted by Terry Van Horne along with Steve Gerencser and the usual guys and gals from the SEO Pros and SEO Training Dojo!
The hangout will cover the age old question custom cart or out of the box solution; duplicate content issue; using canonicals; other crawl and inventory issues with shopping platforms; structured data and more.
Scott Polk Search Engine Optimization
Scott Polk has built his expertise as a knowledgeable and experienced Search Engine Optimization strategist, consultant and In-HouseSEO in combination with his skills as a Web Developer for more than a decade.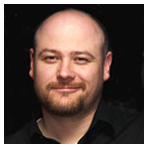 Currently, Scott Polk concentrates his resourcefulness and skills on the diversified aspects of Search Engine Optimization for independent clients, where he's earned the distinction of consistent top rankings in all major search engines. He is consistently involved in technologies that maximize usability and accessibility when optimizing/developing large web sites as well as identifying problems and solutions that result in major cost saving strategies.
Known for improving upon and augmenting the operating performance in a multitude of web based environments, Scott Polk has been responsible for developing SEO-friendly ecommerce applications, tracking/ analysis systems related directly to Search Engine Placement and web traffic trends. His commitment and dedication derive from his strong desire to improve upon and simplify technologically advanced systems that result in an increase of convergence in his projects.
Highly successful and respected within the Search Engine Optimization communities, Scott participates in numerous industry forums and has consulted & been employed by successful internet companies including: Football.com, Edmunds.com, AT&T Wireless, Toyota.com, Bruce Clay, Search & Social Media, Sports Illustrated and PGA/PGA Tour to name a few.
Hamlet Batista
Hamlet Batista is the owner of Hamlet Batista Group LLC, a leading edge marketing consultancy focused on enterprise-grade SEO services.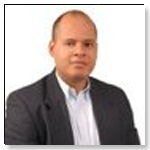 Prior to founding Hamlet Batista Group LLC, Hamlet co-invented Altruik's Page Priority®, a new enterprise-level SEO software product that pioneered automated resolution of site architecture issues. On average, clients experienced a double-digit increase in sales year over year from organic search and a patent was filed for this invention. Hamlet also created the patented software RankSense®, an SEO product focused on simplifying SEO for small businesses, which earned WebHost Magazine's prestigious Editor's Choice Award in December 2008.
Additionally, Hamlet served as the technical review editor for the first and second editions of the book "The Art of SEO" published by O'Reilly Media, which was named as one of the best SEO books of 2009 by SearchEngineLand, and is a Search Engine Marketing award-winning blogger and conference speaker. Other achievements include the launch of a highly successful Affiliate Marketing Network in the competitive Online Pharmaceutical vertical which resulted in first page rankings for competitive pharmaceutical product keywords on Google and abundant affiliate commissions.