Promotion for Shopping Carts and More!
Dan Thies was the first person I thought of to guest in this hangout because he is an extremely brilliant Paid Platform
This hangout will be hosted by Terry Van Horne along with Steve Gerencser and the usual guys and gals from the SEO Pros and SEO Training Dojo!
The hangout will cover the way that ecommerce pages are more susceptible to the Panda's and Penguins; using Facebook and other social site free and paid platforms; Google Adwords, retargeting and PLA platforms and more (time allowing).
Dan Thies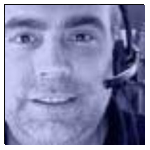 Author and publisher of SEO Fast Start, continuously published and updated since 2001. Author of the Sitepoint Search Marketing Kit. White Hat Black Belt.
Formerly known as "the keyword guru," "the Neil Young of SEO," and "the minister of the new, new super heavy funk." Wait, that last one was James Brown. But the other ones, yeah. Blame Barry Schwartz for that Neil Young thing. Not that there's anything wrong with rockin' in the free world because there's not.
Michelle Stinson-Ross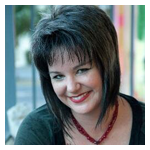 Michelle Stinson Ross is the co-host #SocialChat, a Twitter based live chat that covers a variety of topics geared towards social media marketing. She is a writer for Search News Central and has contributed to Search Engine Journal, Social Times, aimClear, and Search Marketing Wisdom. Her passion and attention for social media marketing landed her a spot at the podium for Socialize Toronto, SMX Social Media, and SMX Toronto.
Michelle has had the privilege of serving clients that represent a cross-section of business industries including non-profit and religious organizations, tourist industry, web development, insurance, accounting, real estate and mortgage. In her free time she enjoys traveling the world, snorkeling, salsa dancing, researching Caribbean Colonial History and reading great books. She is also a self-published Indy novelist. And…rumor has it she can make a mean taco soup!