Local Search for SMB and B2B Lead Generation
Today SEO Pros announced that Darren Shaw, Mike Wilton and Adam Steele are to be guest experts for SEO Pros Helpline on Air Hangout on Local Search For SMB and B2B Lead Generation. Topics will cover G+ Local changes to Places, the role of citations and reviews in Local Algorithms, the importance of consistent NAP (name, address, phone), the role of the website in local rankings. Last week we discussed Social and Content Marketing and the week before that was traditional link building and this seemed to be the next logical step in refocusing your link building activity.
Mike and Darren are two of the SEO Dojo's favorite Local search practitioners and Adam comes highly regarded.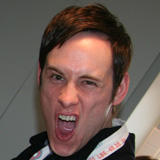 Darren Shaw
Darren has been developing websites since 1996 and has been optimizing them for the search engines since 2001. He loves all areas of internet marketing, but is currently obsessed with local SEO.
He is the founder of Whitespark, and developed the popular Local Citation Finder tool for helping SEOs and businesses find citations.
Mike Wilton

Mike Wilton is an Orange County SEO that has been involved with various facets of internet marketing for over five years, most recently as the Internet Marketing Manager for a medical marketing company.
Mike began his career doing SEO and PPC for real estate agents in 2006. What started as a job that was just thrown at him, has since turned into an unrivaled passion. He is extremely active on social networks like Twitter, Facebook, and LinkedIn and has written for or been featured on sites like Search Engine People, Search Engine Journal, and the Raven SEO Tools blog.
Adam Steele
A SEO & Local SEO by trade, Adam spends the majority of his time creating new efficiencies through smart processes and the leveraging of technology. He is ruthlessly passionate about building smart, lean businesses, and exploring new, lean, internet marketing techniques.
Show Notes