In an age where the internet can easily accommodate all digital content marketers are no longer handcuffed by what Internet technology can do and provide a good user experience. These advances have brought large graphics (Infographics) and streaming audio and video new opportunities for marketers to better tailor content to site goals and the best experience for the user to take actions that convert the goals and generate leads and sales.
Content Audit:
Do you do content audits? Why
The role of the content audit in determining strategy Is content strategy only a link building plan or do you use it for a. determining if content is needed to aid in conversion process b. determining if content can improve customer retention
3. Tell us a little about:
how you choose content?
how you determine competitors
the role of competition analysis in Content Strategy
4. Prospecting and Analysis tools:
What tools if any do you use in developing your content strategy? I use:
Screaming Frog
Link Prospector
Citation Finder (Local)
Agent Web Ranking (Professional)
Steve Gerencser is on hiatus so David Harry of Verve Developments will be acting as co-host. David and myself will be joined by Jim Hedger and Miranda Miller as well a few of the many savvy content marketers in SEO Pros and SEO Training Dojo.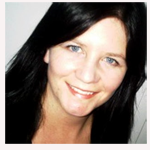 Miranda Miller
Miranda is Content Marketing specialist with years of online experience. She started out on the web as an e-book and sales copy writer for Internet marketers and webmasters. Several years, blogs, and joint ventures later, Miranda studied e-commerce and began teaching Internet marketing and social media in an Industry Canada-funded position. Now, as the author of over 60 e-books, 300 client projects and thousands of articles and blog posts, she lives and breathes content creation as her niche in digital marketing. Miranda lives and works on the shores of Georgian Bay in Ontario, Canada.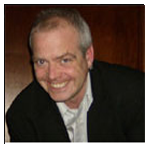 Jim Hedger
Jim Hedger is a founding partner of the Toronto based Inbound Marketing Agency, Digital Always Media. Jim has a long and extensive background in Search Engine Optimization going back to the late 1990s. He currently heads the search engine optimization and content creation teams at Digital Always Media. Jim is also a well known writer, broadcaster, public speaker and community organizer in the search marketing industry. He has hosted a weekly WebmasterRadio.FM show, Webcology for nearly five years and periodically writes for search marketing industry publications.